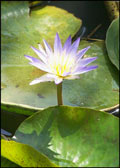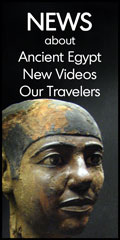 Our Egypt Tours
have
Small Groups,
Extra Sites,
Special Privileges

"Time & Space in the Temples & Pyramids"

Egypt Tours
for
Photography, Sketching, Meditation,
Learning,
Enjoying...



TransforMatrix Egypt Tour 2011
This is a spiritual tour with
each day focused on one Hour of the Am Duat and a corresponding site.
The journey within is facilitated by guided mediations, quiet time and group process.
= This tour has been POSTPONED =
Please Contact Us if you would like to be informed of
the dates when it is rescheduled
Tour Dates - Oct 30 - Nov 12, 2011
Participants arrive in Cairo on Sun, Oct 30, 2011.
Touring begins on Mon, Oct 31 and ends on Fri, 11-11-11 (Philae Isis Temple).
Departures from Egypt on Sat, Nov 12, 2011.
Summary of the Key Sacred Sites to be Visited
The "Hours" correspond to the 12 Hours of the Am Duat or The Night
in the Egyptian "Book of the Dead" or the "Coming Forth of Day"
(click on each Hour for more information)
1st Hour - Sakkara
2nd Hour - Dashur Pyramids (Red & Bent with desert walk)
3rd Hour - Giza (private visit in the Great Pyramid)
4th Hour - Niuserre Sun Temple
5th Hour - Valley of the Kings
6th Hour - Abydos
7th Hour - Luxor Temple
8th Hour - Karnak Temple
9th Hour - Hatshepsut's Mortuary Temple - Deir El Bahari
10th Hour - Kom Ombo
11th Hour - Elephantine Island & Botanical Garden
12th Hour - Philae Temple of Isis (special private visit)
There is also time to visit the Cairo museum on the last day.

Contact All One World for further information about the details in Egypt, arrivals & departures, additional touring options & to register.

Optional add-on Extensions: Nile Cruise, Abu Simbel, Lake Nasser Cruise, Petra & Jordan, Mt. Sinai, extra days in Cairo or Aswan.