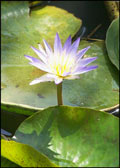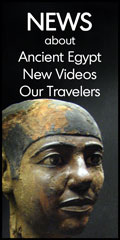 Our Egypt Tours
have
Small Groups,
Extra Sites,
Special Privileges

"Time & Space in the Temples & Pyramids"

Egypt Tours
for
Photography, Sketching, Meditation,
Learning,
Enjoying...



Email Responses from Travelers
Tad emailed people on the list and was kind enough to forward these to us afterwards.
Hello Everyone,
I got your names off the tour website... Would you be willing to share your opinions about me working with Ruth to set up and go on an Egypt tour?
Thank you kindly for your time and interest.
Regards,
Tad Iwanuma
From: Joyce Alpert [mailto:jmalpert@LWorld.net]
Sent: Monday, November 13, 2006 7:56 PM
To: Tad Iwanuma
Subject: Re: All One World Egypt Tours

Tad, don't hesitate one moment! All One World tours is the best and only way to go to Egypt. You are right, you will receive a very personal tour with Ruth. She is a fantastic tour leader and organizer. She will show you things and places that most tourists don't see and in a way that is not experienced on other tours. At every site after an introductory lecture we had as much time as our group (of 14!) wished. And Ruth always arranged visits to popular sites either before or after the hordes of other tourists and got us into sites that other tours did not see. Other tourists were in groups of 30-40 and were rushed in and out of sites. Ruth leads all of her own tours and with a personal touch. She is very knowledgeable and had Ehab, an outstanding Egyptologist with her, they are a great complement to each other. Ruth is not only a great leader, but she is a fine educator (do you know that she is a professional concert violinist?). We came back with a much greater understanding of the history of Egypt and a feeling of having been well cared for.

We often travel on our own to many 3rd world countries but wouldn't try to do Egypt on our own. We always had an armed escort vehicle with us plus a personal guard in our vehicle.

By the way, do follow her suggestion of guide books. I had bought several before I booked the trip so I didn't buy the one she recommended. Others on our trip had Ruth's suggested guidebook and there was a huge difference.

Ruth is very accessible by phone or email, so don't hesitate to call her to discuss any questions. We did before the trip. And if you have any additional questions for us please don't hesitate to contact us

Sid (my husband) and I feel so very lucky to have found Ruth.

Joyce (and Sid) Alpert
From: Don Mayes [mailto:donmayes@hotmail.com]
Sent: Monday, November 13, 2006 5:02 PM
To: 'Tad Iwanuma'
Subject: RE: All One World Egypt Tours

I went to Egypt with Ruth and it was the best trip I ever took. The group was small, around 16. We traveled on a mini-bus and were able to avoid huge crowds. Ruth really knows her way around Egypt and does everything to make the trip memorable. For me it was the trip of a lifetime.

Don Mayes [We are saddened to report that Don passed away in February 2007.]
From: Mark Nielsen [mailto:mnielsen@email.unc.edu]
Sent: Tuesday, November 14, 2006 3:02 AM
To: Tad Iwanuma
Subject: Re: All One World Egypt Tours

My wife and I went to Egypt last year with Ruth. It was the most incredible experience and I can tell you from watching all of the other tour buses arrive at the various sites, that we got the best and most personal attention any group received. Both Ruth and Ehab are so knowledgeable! And there is nothing left to chance. Everything is taken care of and then some. What was particularly special about going with All One World was that Ruth has connections. We got to do things that no one else could do. For example, where most buses pull up at the Giza plateau in the morning and the tour guides rush to buy as many of the mere 100 tickets available that day for the Great Pyramid, Ruth not only had tickets for our group already, but special tickets at that. Our group was allowed to enter the Great Pyramid all by ourselves AND we had access to all three of its chambers, whereas everyone else only got to visit the king's chamber. What's more she even arranged to have the lights turned off for five minutes while we were inside. Trust me, there's nothing in all this world that can compare to being in that structure in the dark.

Also, we were able to go inside the Sphynx enclosure and actually touch it. Everyone else has to stand on the ramparts that surround it, quite far removed.

We not only highly recommend Ruth and All One World, we are already making plans for a return trip with her.

I would be happy to answer any other questions you may have.
Mark Nielsen 
Assistant Director for Information Systems
Study Abroad Office, University of North Carolina at Chapel Hill
From: StonieOrl@aol.com [mailto:StonieOrl@aol.com]
Sent: Monday, November 13, 2006 4:42 PM
To: tiwanuma@hawaii.rr.com
Subject: Re: All One World Egypt Tours

Ruth is A OK.

Couldn't ask for a better guide.

Cecil Stone
From: Flutelady2@aol.com [mailto:Flutelady2@aol.com]
Sent: Monday, November 13, 2006 5:40 PM
To: tiwanuma@hawaii.rr.com
Subject: Re: All One World Egypt Tours

Hi,

I took two tours to Egypt with Ruth. They were wonderful. No surprises. Well organized. Very personal. Very in depth, but with some individual flexibility.

I highly recommend her tours.

If you need something more specific, please email me again.

Blessings,

Jan Stansel
From: Larry Claman [mailto:lclaman02@charter.net]
Sent: Monday, November 13, 2006 6:49 PM
To: Tad Iwanuma
Subject: Re: All One World Egypt Tours

I am delighted to recommend Ruth Schilling's One world Tours. My tour with her in September 2005 was my 2nd tour to Egypt. My first one was in 1995 when I didn't know that much about Egypt. Since that time, & as a docent at the Kimbell Art Museum in Ft Worth, I have toured 3 Egyptian exhibitions. The current one now in progress is "Hatshepsut: From Queen to Pharaoh". I went to Egypt one year ago to maximize my current touring experience. My group with Ruth Schilling had 8 members. My summary paragraph about Ruth in my photo album is as follows:

"Her planning in detail; her dedication to each tour participant having a special experience; her consistent support; her knowledge of Egyptology and the sites; her socratic way of encouraging participants to learn & read hieroglyphs & cartouches, identify the forms of the gods, goddesses & pharaohs; her encouraging us to have a spiritual & meditative experience; her emphasis on our being a group & functioning as a group at certain times, but always giving choice & achieving consensus; her lectures & orientation to Egyptology & Egypt; her attention to managing the everyday details of touring; her being the administrative manager at all times of our scheduling; her commitment to arranging special experiences as part of the tour; her good spirits at all times including singing songs to us in the morning; her openness about herself as a person; her overall loving, caring approach, being a Hathor type of person. A wonderful person who helped us all have a once-in-a lifetime trip to Egypt."

I am a retired medical school professor & have done a lot of overseas traveling. If I went back to Egypt again, I would go with Ruth Schilling.

I hope this is helpful to you
Larry Claman
From: Betty.Merriman@cancer.org [mailto:Betty.Merriman@cancer.org]
Sent: Monday, November 13, 2006 5:51 PM
To: Tad Iwanuma
Subject: Re: All One World Egypt Tours




Hello Tad,
Just a quick reply and I'll follow up tomorrow with more details. I can recommend Ruth without any reservations. I would never go with anyone else.

More later,
Betty
--------------------------
Hello again Tad,

I am always happy to give Ruth and All One World Tours a resounding recommendation. I was in Egypt with her last year at this very time (over Thanksgiving). We had a wonderful, small group and I was more than satisfied with our experience. I had been to Egypt once before with a group from Emory University and Ruth's trip was much better. She is very knowledgeable about Egypt and then she has guides like Ehab who are just wonderful. I hope she is able to use Ashraf also (he's an archaeologist at the step pyramid).

Ruth will go above and beyond to make sure that everyone has the experience they want. Her organizational skills are the best, and yet she is warm and personable.

I found All One World online and, perhaps like you, was a little hesitant about signing up with an "unknown" but it was the best travel decision I've made.

I'm saving now to take my grandson to Egypt in a couple of years, and we'll go with Ruth if she'll let us!

Best of luck.
Betty

Betty Merriman, Content Developer: Readability
American Cancer Society, National Home Office
betty.merriman@cancer.org
--------------------------