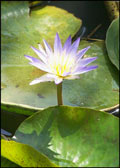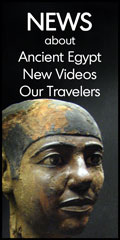 Our Egypt Tours
have
Small Groups,
Extra Sites,
Special Privileges

"Time & Space in the Temples & Pyramids"

Egypt Tours
for
Photography, Sketching, Meditation,
Learning,
Enjoying...



.
Day-by-Day Itinerary
Prices and What is Included

Sunday
Feb 26, 2017

Arrivals in Cairo

WELCOME
to EGYPT!

Day 1: Arrivals in Cairo
You can arrive at Cairo airport (CAI) at any time today.* We will arrange to have someone greet you at the airport. Look for the rep with the YELLOW All One World sign. The representative will then bring you to our hotel in Giza near the pyramids. Dinner and welcome meeting in the evening.

*Note that unless you are flying from the UK or Europe, you will be leaving on Saturday, February 25, 2017. The flights fly overnight and arrive in Cairo the following day (Sunday, Feb 26th). Your trip is then 14 days/13 nights with 13 days/12 nights in Egypt.

Overnight: Hotel near the Giza Pyramids, 5* Dinner

Monday
Feb 27


Imhotep Museum

Day 2: Saqqara Complex - Step Pyramid, Unas Pyramid & Causeway, Imhotep Museum and the Tomb of the Two Brothers

We begin our sightseeing together with a drive through the countryside to where we find the oldest pyramid, the Step Pyramid of Djoser (sometimes called the "wedding cake pyramid" because of its tiered shape).

Saqqara was a sacred place for the remainder of Ancient Egypt's long history, so we will see artifacts from all different eras here at the Imhotep Museum. This is a beautiful modern museum with some exquisite pieces, but small enough that it is not overwhelming.

A special treat is a visit to the newly opened Pyramid of Unas. We also visit the Tomb of the Two Brothers, the Step Pyramid Complex, and the beautiful, modern Imhotep Museum.

Afterwards we enjoy some local cooking and hospitality with Bakr and his wife at the Blue Lotus Guest House. Next we visit the ancient capital, Memphis. There we see the huge fallen statue of Ramesses and the Alabaster Sphinx.

Shopping Opportunity: Handmade carpets - silk, wool, cotton
Overnight: Hotel near the Giza Pyramids, 5* Breakfast, Lunch

Tuesday
Feb 28


Great Pyramid,
Sphinx
Giza Plateau


Solar Boat Museum

Day 3: Giza Pyramids, Solar Boat & Sphinx, Private visit for only our group inside the Great Pyramid of Giza.*

Today is our day on the Giza plateau. We visit the 2nd or 3rd pyramids, whichever is open. The Solar Boat Museum houses one of the oldest boats in the world. It was dug up beside the Great Pyramid and is fascinating to see.

Afterwards, we enjoy a panorama of the whole Giza Plateau and have a camel ride (included), if you choose. Then on to visit the Great Sphinx of Giza.

A special privilege is to have a private visit with just our group inside the Great Pyramid after the hours the pyramids are open to the public.*

* Please note that although we obtain legal permissions for these private visits in the Great Pyramid, and we have always been able to have the private visits for our groups, we cannot guarantee what the Egyptian government and Department of Antiquities will decide about people having these private visits. So we are not able to guarantee that we will be making this visit.

Shopping Opportunity: Egyptian perfume oils and hand-blown glass perfume bottles
Overnight: Hotel near the Giza Pyramids, 5* Breakfast, Lunch, Dinner

Wed
March 1


Luxor Museum

Day 4: Luxor Temple, Luxor Museum

We check out of our Giza hotel this morning and fly to Luxor. There we will check in and have lunch on our Nile Cruise boat, our home for the next 7 nights.

Our first Ancient Egyptian Temple is the gently beautiful Luxor Temple. The only temple which has been used throughout the centuries -- first during the New Kingdom (beginning with Hatshepsut, circa 1500 BCE), then by the Greeks, later by the Christians, and in the present day there is a mosque.

The Luxor Museum is well-laid out and a perfect size for a satisfying visit. See some of the statues that were found buried in the courtyard of the Luxor Temple (just a few decades ago!). We will visit either before or after the Luxor Temple, depending on when it is open.

Dinner on the cruise boat and time to get settled in.

Shopping Opportunity: Handmade gold and silver jewelry in Egyptian designs
Overnight: Nile Cruise boat, 5* Breakfast, Lunch, Dinner

Thurs
March 2


Valley of the Kings


Colossi of Memnon

Day 5: Valley of the Kings, Colossi of Memnon

Today is our visit to the Valley of the Kings! Unlike the other people on our cruise boat who will make only a quick stop because they will visit multiple sites this morning,* we will dedicate our whole morning to the many tombs in the KV (Kings Valley). If you have been here before, they may have some different ones open than during your last visit. This is where the Tomb of King Tut is, and hopefully it will still be open for us to visit.

*Note that we will be visiting the West Bank again on Tuesday, Day 10, to see other sites there. The Colossi of Memnon will be included on one of these days.

The Colossi of Memnon (Statues of Amenhotep III) are right beside the road as we drive to the West Banks tombs. We will stop to give people a chance to get out and see it, either today or when we return. Archeologists have been busy digging at this site for a number of years, so we will be looking to see the latest developments here.

Back for lunch on the boat and a relaxing afternoon of sailing south to the lock at Esna. Tea on deck in the late afternoon. The cruise boat docks at Edfu tonight.

Shopping Opportunity: We may stop at an alabaster factory if there is time and people are interested.
Overnight: Nile Cruise boat, 5* Breakfast, Lunch, Dinner

Friday
March 3
Day 6: Edfu Temple

Today we visit the Edfu Temple of Horus. This is from the Ptolemaic Era (on an older site) and is the best preserved temple in Egypt. The roof is intact which gives us a feeling of what it would have been like in antiquity. There are also some interesting reliefs on the surrounding wall, as well as a majestic pillared court.

After visiting Edfu, we continue UP the Nile (yes, UP is SOUTH, as the Nile runs from south to north). The boat continues on to Aswan, where we dock for the next two nights.

Shopping Opportunity: The vendors waiting at the docks sell all kinds of things.
Overnight: Nile Cruise boat, 5* Breakfast, Lunch, Dinner

Sat
March 4
Day 7: Philae Isis Temple, Unfinished Obelisk

A gem in the crown of Egypt, the Philae Temple of Isis is a favorite of many, especially those who love the goddess. We travel by motor boat to the island and have spectacular views both on the way and when we arrive.

On our way back to the cruise boat for lunch we will also stop to see the Unfinished Obelisk of Hatshepsut. The obelisk cracked before it could be lifted from the ground and is quite amazing to see.

Afternoon options include a felucca sailboat ride or a visit to the archeological site on Elephantine Island.

There is often a folkloric show on the boat tonight with a whirling dervish and belly dancer.

Shopping Opportunity: There is a souk in Aswan that you may enjoy visiting this evening.
Overnight: Nile Cruise boat, 5* Breakfast, Lunch, Dinner

Sunday
March 5


Abu Simbel

Day 8: Abu Simbel optional excursion, Aswan

Those who wish to visit the Temples at Abu Simbel have the option to fly there this morning for a visit. Those who do not choose this option can sleep in or do more in Aswan (felucca sailboat, Elephantine, bird watching, shopping...). This Abu Simbel Excursion is not included in your tour price and is an optional extra. See what is included in this option. Price has not been set yet by Egypt Air, but will probably be $200-250 USD per person.

After everyone arrives back from Abu Simbel, we have lunch as the boat sets sail DOWN the Nile (south this time) towards Luxor, this time docking at Kom Ombo.

Overnight: Nile Cruise boat, 5* Breakfast, Lunch, Dinner

Monday
March 6

Day 9: Kom Ombo Temple

Today's visit is to the Kom Ombo Temple, the Ptolemaic temple for Sobek and Haroeris. Sobek is a crocodile god and Haroeris is a form of the god Horus. We can see this temple from the boat, perched on a hill up above the Nile. It's exciting as we round a bend to see it perched there, and then to visit it, too!

The boat continues on and docks in Luxor tonight.

Shopping Opportunity: There are vendors who will be waiting at the docks to sell all kinds of things - scarves, dresses, statues and other souvenirs.
Overnight: Nile Cruise boat, 5* Breakfast, Lunch, Dinner

Tuesday
March 7


Hatshepsut's Temple,
Valley of the Queens,
&
Medinet Habu with Priestesses of Amun Temple

Day 10: West Bank of Luxor - Hatshepsut's Deir El-Bahari, Valley of the Queens, Medinet Habu

Back in Luxor again, this time we will visit the women of the West Bank -- Deir El-Bahari, Hatshepsut's Temple (the female pharaoh) and the Valley of the Queens.

It has been announced that the Tomb of Nefertari has recently been opened to the public after having been closed for many years, so we certainly hope that we will have the privilege of visiting it today!

A visit to the Medinet Habu Temple (Ramesses III) rounds out our visit. This temple complex includes a temple for a Kushite princess, Amenirdis, who became the God's Wife of Amun during the 25th Dynasty. Hatshepsut also built a temple here at Medinet Habu Temple (as well as chapels at Luxor Temple and Karnak).

Our last night on the cruise boat. Time to pack up our belonging to prepare for check out tomorrow. Time for some souvenir shopping at the souk in Luxor, if you would like.

Shopping Opportunity: Luxor has a souk that we will visit in the evening, if people would like that.
Overnight: Nile Cruise boat, 5* Breakfast, Lunch, Dinner

Wed
March 8
Day 11: Karnak

KARNAK TEMPLE COMPLEX! We have saved the most extraordinary for last! The Grand Hypostyle Hall, multiple obelisks, temples from different eras, the Hatshepsut Suite, the Temple of Ptah and Sekhmet, the Open Air Museum. It is all here for us! Lots of photo op's and wow's. A wonderful way to bring our Egyptian temple visits to a close.

Evening flight from Luxor back to Cairo. This time we have a hotel which is right beside the Cairo airport. This will make both our arrival and departures from the airport easy and without the stress of the heavy traffic that surrounds the airport (and most of Cairo!).

Shopping Opportunity: There are shops at Karnak.
Overnight: Cairo Airport Hotel, 4 or 5* Breakfast, Lunch, Dinner

Thurs
March 9




Day 12: Cairo Museum

After all the sightseeing at the temples and pyramids, it is time now to visit the Cairo Egyptian Museum where the King Tut Exhibit is on display everyday! Not like waiting in line for hours when a few of those pieces come to the USA, now you can drink it all in and see all of the treasures right here in Egypt.

There are so many artifacts in the Cairo museum that it can be overwhelming for the uninitiated, but with all the knowledge you have gained since the beginning of the tour, you will be able to put the items you see here into a context. You will know the major figures of Ancient Egyptian history and the important places as well.

A special treat for our previous travelers is that we can now take photos inside the museum! No flash, of course, but the NO PHOTO policy is something many of us have regretted during the last decade.

After a good long visit at the museum, we will make a stop at a papyrus shop so that you can get those at the end and not be carrying them around throughout the tour.

A farewell meeting and dinner, and it is time to pack the bags again, this time for your trip home.

Shopping Opportunity: Handmade authentic Egyptian papyrus.
Overnight: Cairo Airport Hotel, 4 or 5* Breakfast, Lunch, Dinner

Friday
March 10


Departures

Day 13: Departures, or add extra days

Our hotel is right beside the airport for easy departures -- either in the very early hours or later in the morning. A breakfast with hot and cold buffet is included at the hotel, so you can have something good to eat before leaving on your journey home.

----------------------------------------------------------------

Extra Days in Cairo

Those who would like to have another visit to Saqqara or another day at the Cairo museum can add extra nights at the hotel. We will be happy to help you with any arrangements that you might need.
What is Included in the tour

"Giza, Luxor & 7-Night Nile Cruise with Ruth Shilling"

Price: $4,295 USD per person in double occupancy.

Registrations • Contact Us
Included:
· Flights from Cairo/Luxor and Luxor/ Cairo (international airfare is not included in this tour).
· Transfers to/from the Cairo airport with an English-speaking representative and private vehicle
· 3 Nights in Giza-Cairo at a 5-star hotel near the Giza Pyramids
· 7 Nights on Nile Cruise boat, 5*
· 2 Nights in Cairo-Heliopolis at a hotel beside Cairo Airport: Le Passage or Novotel Cairo Airport
· 3 Meals a day are provided while on the Nile Cruise. See Day-by-Day description for which meals are included on other days. BB = Buffet Breakfast at the hotel or cruise boat, L = Lunch, D = Dinner
· Bottled water is included during sightseeing.
· All entrances fees and transportation for sightseeing and airports as per itinerary above.
· Sightseeing with an English-speaking Egyptian Egyptologist guide.
· American tour leader/guide Ruth Shilling.
· TIPS for bus drivers, waiters, housekeeping, cruise boat staff, hotel staff, transfer men, porters, temple guards.

Not included:
· Items of a personal nature - laundry, telephone calls, internet access at hotels, etc.
· Abu Simbel Excursion on Day 8. See below.
· Beverages on the cruise boat. Water is included when we are not on the boat.
· TIP for the Egyptologist guide. TIPS for optional excursions (unless it is specified that the tips are included).
· Anything which is not listed above as being included in your tour package.
Price: $4,295 per person in double occupancy.
Single supplement: $600 USD. Contact us if you would like to be paired with a roommate.
What is Included in the
Optional Abu Simbel Excursion*
Abu Simbel Excursion package offered through Egypt Air
Estimated price as of October 2016: $200-250 USD pp. Final price will be determined by Egypt Air.
Included:
· Roundtrip flight Aswan/Abu Simbel and Abu Simbel/Aswan.
· Transportation to the temples
· Entrance fee

Not included:
· Items of a personal nature - laundry, telephone calls, etc.
· Bottled water and other beverages
· Meals not specified as included
· TIPS (tour guide, transfer men, porters, etc)
· Anything which is not listed above as being included in your tour package.
*This Add-On is contingent on flight availability. Please Contact Us regarding availability and current pricing. Although the Abu Simbel Excursion is a package provided by Egypt Air, you cannot purchase it online. Our Cairo office needs to do this booking for you.
All Photos on this page are by Ruth Shilling,
except the group on cruise deck - taken by one of our travelers, Marie F.
**********************